Are you a tenant who wants to own your LITEC home? We are here to help.
Visit RenuHomes in our virtual Office
Office Hours: Monday/Wednesday/Friday 10-12am, 4-6pm
Have questions? Visit me in my virtual Office through Zoom!
Connect with RenuHomes
Office Hours: Monday/Wednesday/Friday 10-12am, 4-6pm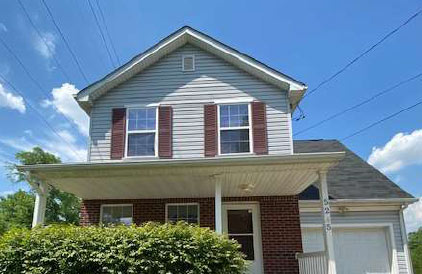 How we get everybody ready to become a homeowner!
Step 1 - Willingness for the Process
Our job is to transition you from renter to homeowner! The process of becoming a homeowner has other positive impacts on your financial health. We will guide you toward your goal, we just ask for your commitment.
Step 2 - We guide You every Step of the Way
We provide the tools and guidance to move you through the process as quickly as you would like. Possible existing debts can be challenged, put on a different payment plan, diverted, minimized or erased. There is very little that hard work can't overcome, leading you to own the home you have come to love!
Step 3 - Your new House awaits You
At the end there will always be you owning your home! You will be in control responsible for your own home. Ownership puts you in charge. You can start that process today.
Credit Lines to Help Boost your Score!
To be eligible for a home mortgage, a new borrower needs to have at least 2 lines of credit. Lines of credit are credit cards. Usually new potential buyers require secured credit cards. Here are a couple of cards that we recommend:
1. Opensky Credit Card - This card is easy to open and does not require a credit check since you are opening a card with a deposit.
2. Chime Credit Builder Card -This is another card that is great for new potential clients who are building credit.
3. Extra - This card is very new on the market. It is a low cost way to obtain a card (I'd choose the 8$ a month option). They link to your bank account and act as a debit card, but at the end of each month report the debits as a credit to the credit bureau.
3. Self.com -This final site is a set installment loan with a minimum monthly payment that is reported to the credit bureaus.
These are important items required to start building credit. Most clients can attain a 640 or better within 6 months.
Disputes- How Easy It Has Become! (This is exciting)
You can dispute derogatory items, late payments and incorrect information on your credit report online. It's easy, fast and allows you to monitor the progress. Each of the three credit bureau has it's own online portal that you register for and then dispute! Follow the links and dispute now!
1. Transunion Online Dispute - Click and submit your Transunion disputes here
2. Equifax Online Dispute - Click and Submit your disputes for Equifax here.
3. Experian Online Dispute - Click and submit your disputes here for Experian
ALWAYS DISPUTE BEFORE CREATING AND NEGOTIATING A PAYMENT PLAN
Questions: Why is my credit score on Credit Karma different from the score of my Mortgage Officer?
There are two key methods for credit scores to be evaluated:
1. Advantage Score-This score methodology is a great way to track your score progress. It is NOT what is used when a mortgage officer pulls your credit. Credit Karma and most card companies that monitor scores use this method.
2. FICO 8- This is the most usual method used by mortgage officers when pulling your credit. This is much more difficult to find - but it's important to try to see how both compare with each other before pulling credit for a potential mortgage.
Each uses different scoring methods, and while they roughly follow each other, at times, and frustratingly, they can be different. Therefore, before having the mortgage officer pull your credit, it's a good idea to get at least 1 FICO score pull - which is soft and doesn't impact your credit. Here are good sources that allow you to follow your FICO score.
1. Discover Credit Scorecard - this is a Discover card product that provides a free Equafax FICO score.
2. Experian Boost - This will give you an Experian boost by counting utility bills normally not counted, and give you your Experian FICO


Contact us anytime. We are happy to suggest, monitor and discuss your progress. Our job is to help you become a new home owner. RenuHomes, LLC, Homeownership Made Easy
Michael Meuret
415-307-3734
Renuhomesllc@gmail.com
Contact us through our Contact Form
Visit us in our virtual office
Office Hours:
Monday/Wednesday/Friday 10-12am, 4-6pm
Join me in my 'virtual' office to discuss your program or ask questions of guests. I'll be announcing guests as they visit.
Connect to RenuHomes